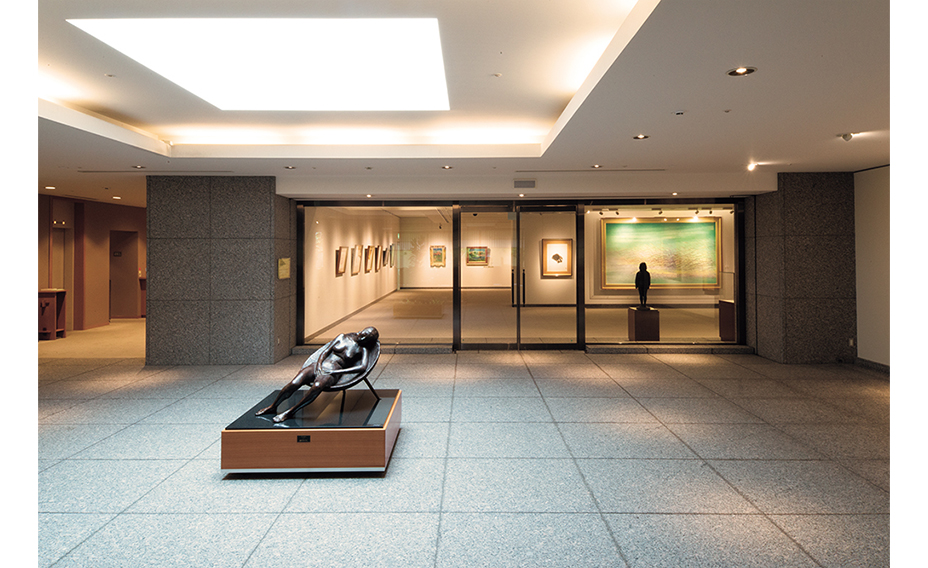 株式会社イズミの創業者であり美術館初代理事長の山西義政による個人コレクションをもとに、1997(平成9)年4月27日に開館しました。コレクションの紹介とともに、多彩なテーマによる特別展・企画展も年に数回開催しています。
【コレクションについて】
山西義政が人生の折々の中で出会い、感銘を受けた絵画や彫刻、東洋陶磁の数々。梅原龍三郎、熊谷守一をはじめとする洋画から、村上華岳、前田青邨などの日本画、佐藤忠良の彫刻など、ささやかなコレクションは次第に広がりと厚みを増していきました。収集の対象は現代の美術へと及び、ズビニェク・セカルの彫刻、柚木沙弥郎の染色作品や絵本原画といった、多彩な作品群として実を結びます。
【理事長あいさつ】
この小さな美術館は、株式会社イズミの創業者 山西義政の、地域の皆さまへの深い感謝の思いから生まれました。
絵画や中国染付磁器など「先人の遺産」を見て歩くことは、義政、千栄子夫婦の喜びでもあり、二人が作品ひとつ ひとつとの出会いを重ねるうちに、コレクションが形となってきたものでございます。
彫刻家 佐藤忠良の揮毫による「泉美術館」の銘は、本館にとって小さな誇りであり、その言葉「隣人を思いやる心なくして芸術なし」は、美術館の精神のひとつでもございます。
この空間が「人にやさしい、人を思いやる芸術」との出会いの場となりますよう、またさまざまな美術活動を通して、子どもたちをはじめ、地域の方々の心の糧となり、芸術を愛する人たちとの出会い、交感の場となることを願っております。
皆さまの身近な美術館としてくつろぎの時をお過しいただけましたら嬉しく存じます。
公益財団法人泉美術館
理事長 山西道子
Izumi museum of art opened on April 27, 1997 (Heisei 9), based on the private collection of Yoshimasa Yamanishi, the first administrative director of the museum, who was also the founder of IZUMI Co., Ltd. As well as introducing the collection, special and temporary exhibitions on a variety of themes are held several times a year.
[About the Collection]
The collection features several paintings, sculptures, and Eastern ceramics that Yoshimasa Yamanishi encountered and was impressed by at various points in his life. From the Western-style paintings by Ryuzaburo Umehara and Morikazu Kumagai, to the Japanese-style paintings by Kagaku Murakami and Seison Maeda, as well as the sculptures by Churyo Sato, the small collection has gradually increased in both diversity and depth.
Our museum wishes to become a "space where visitors can leave ordinary life behind, rest their minds, and where new vitality is born." Our acquisition of new works continues, and has extended to modern art. These efforts have borne fruit with the acquisition of various works including sculptures by Zbyněk Sekal, and dyed works and original illustrations for picture books by Samiro Yunoki.
[Greetings]
The small museum was born from the feelings of deep gratitude that the founder of IZUMI Co., Ltd., Yoshimasa Yamanishi had for the residents of the local community.
Walking and looking at the "heritage of our ancestors," including works such as paintings and Chinese blue and white potteries, was the joy of Yoshimasa Yamanishi and his wife, Chieko. The collection took form as the couple had more encounters, one by one, with these works.
The inscription of "Izumi Museum of Art" in Japanese by the writing of the famed sculptor, Churyo Sato is a small point of pride of the museum. The words, which translate to "There is no art without consideration for our neighbors," is one thing that shows the spirit of the museum.
I hope that, through various art activities, the museum will offer food for thought for people of the region including children and will become a place where you can encounter people who love the arts and where there is mutual sympathy, so that the museum will become a space where people can encounter "art that is kind and compassionate to other people."
I would be incredibly happy if visitors spend a relaxing time here, as an art museum that is everyone can be familiar with.
Michiko Yamanishi
Administrative Director of Public Interest Incorporated Association, Izumi Museum of Art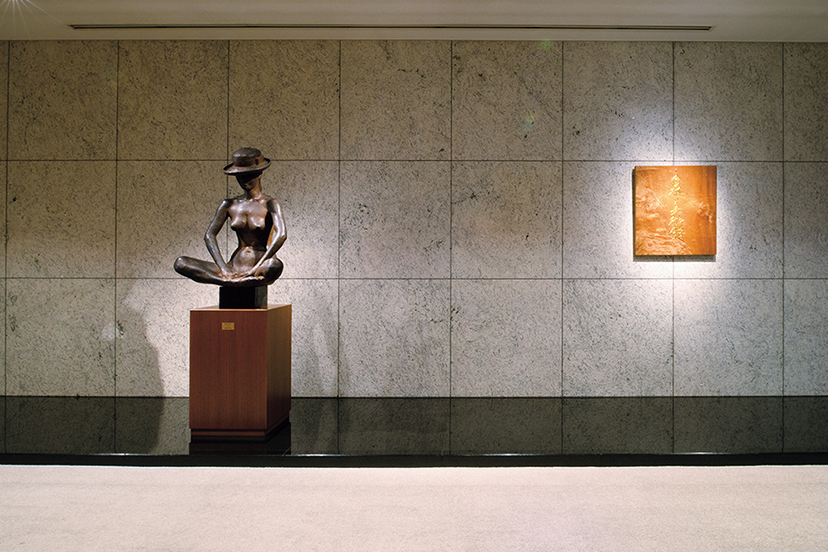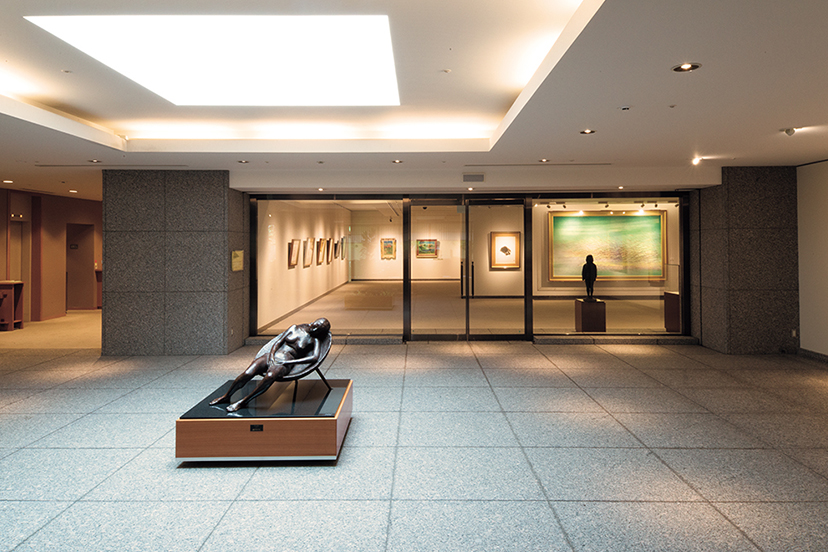 INFORMATION
公益財団法人 泉美術館|Izumi Museum of Art
住所

〒733-0833 広島市西区商工センター2丁目3番1号 エクセル5階

電話

082-276-2600

FAX

082-276-2612

開館時間

11:00-17:00(入館は16:30まで)

休館日

月曜日

URL
CONTACT